Product Details & Care Instructions
Now, share your information instantly in just one tap with the Tappett Smart Tag. Empowered with our next generation of NFC Smart chips, it has become a revolutionary approach for socializing and sharing your contact information with your clients and customers. 
This digital innovation is designed to enhance the reliability and efficiency of your connections. Every Smart Tag is equipped with a digital business card, serving as your enduring smart business solution. There's no need for replacements anytime in the foreseeable future, making it a sustainable choice for professional interactions.
Our Smart Tags are available in a diverse array of styles and designs to cater to varying preferences and professional needs. You can simply attach it to the back of your smartphone, and with one tap, you can share your digital business card including contact information, socials, and more.
Material & Design 🎨

Ultra-premium finish: Crafted from high-quality material, ensuring durability and a luxurious feel.

Elegant minimalist design: Features a sleek and modern look, making a statement in every professional encounter.
Smart NFC Integration 📲

Quick Tap Technology: Built-in NFC chip allows instant profile sharing - simply tap your card on any NFC-enabled device.

Universal compatibility: Works seamlessly with most smartphones and tablets.
Environmentally Friendly 🌏

Say no to paper: Drastically reduce your paper usage and make an environmentally conscious choice.

Built to last: Durable design ensures your Tappett stays with you for years, reducing waste.
Secure & Privacy Centric 🔒

Full control: Decide what you want to share, with whom, and when.

No unwanted data sharing: Share only the details you want, ensuring your privacy.
Ease of Use & Maintenance 🧼

Simple setup: Links to your digital profile in seconds.

Low maintenance: A quick wipe keeps it looking brand-new.
Instant Digital
Connections

with Smart Tag!

Experience instant connectivity with the Smart Tags! Designed to adhere to any device with the NFC technology. The Smart Tag serves as your digital handshake. Simply stick it on the back of any device, and whenever someone taps it, they're instantly directed to your digital profile. It's the power of our Smart Business Card condensed into a discreet, modern design. Perfect for networkers, freelancers, or anyone on the go. Elevate your introductions and make memorable connections with just a tap. With Smart Tags, your digital presence is always within reach!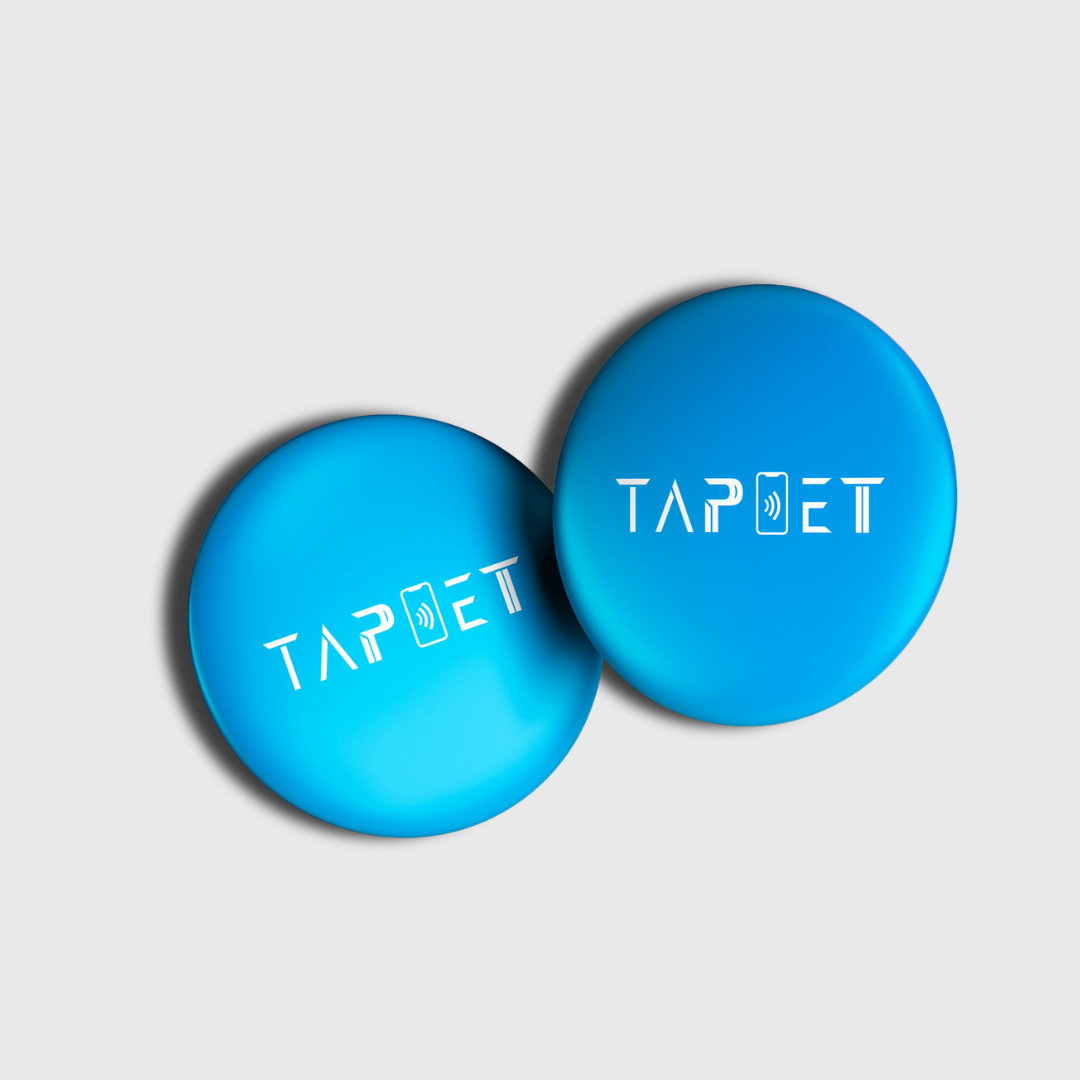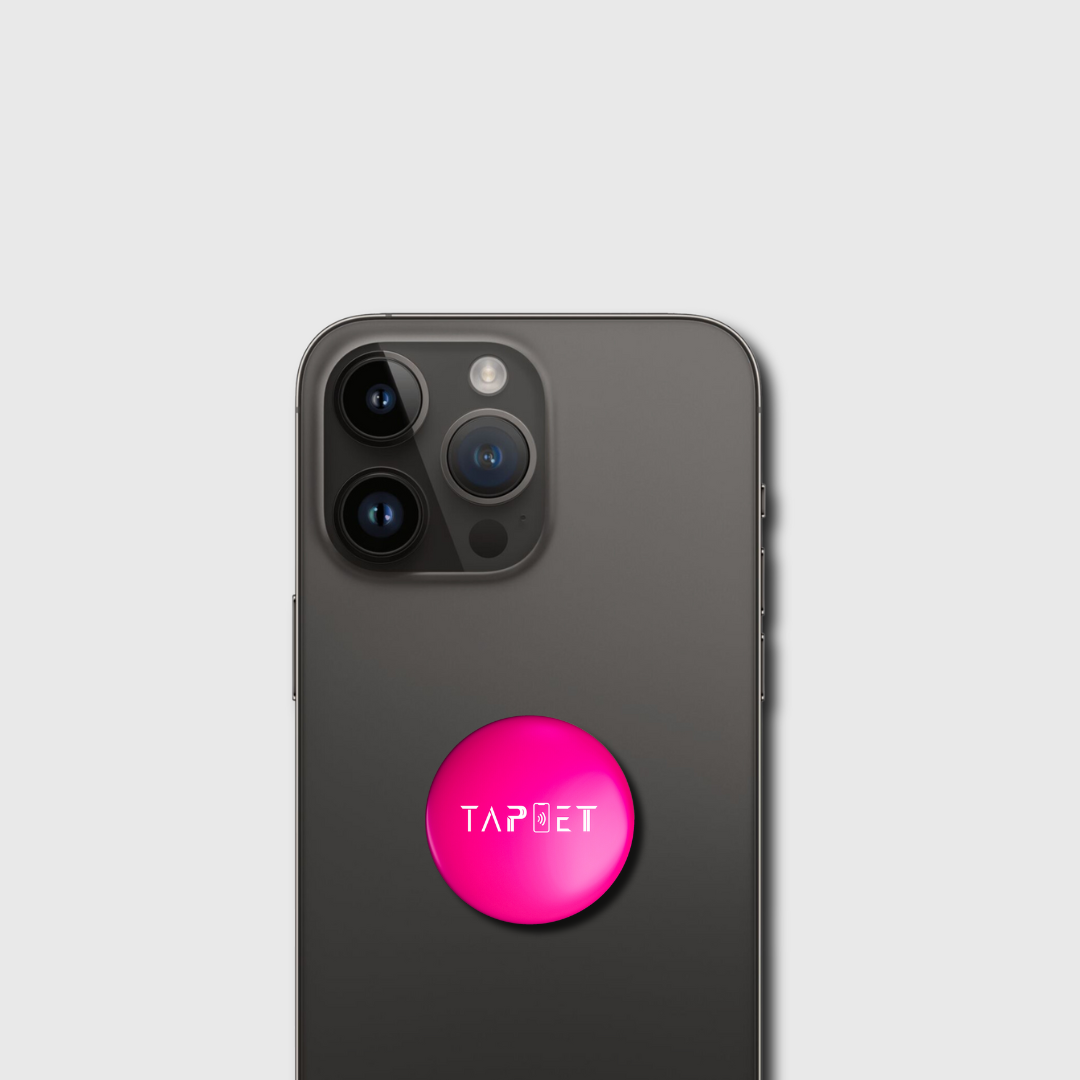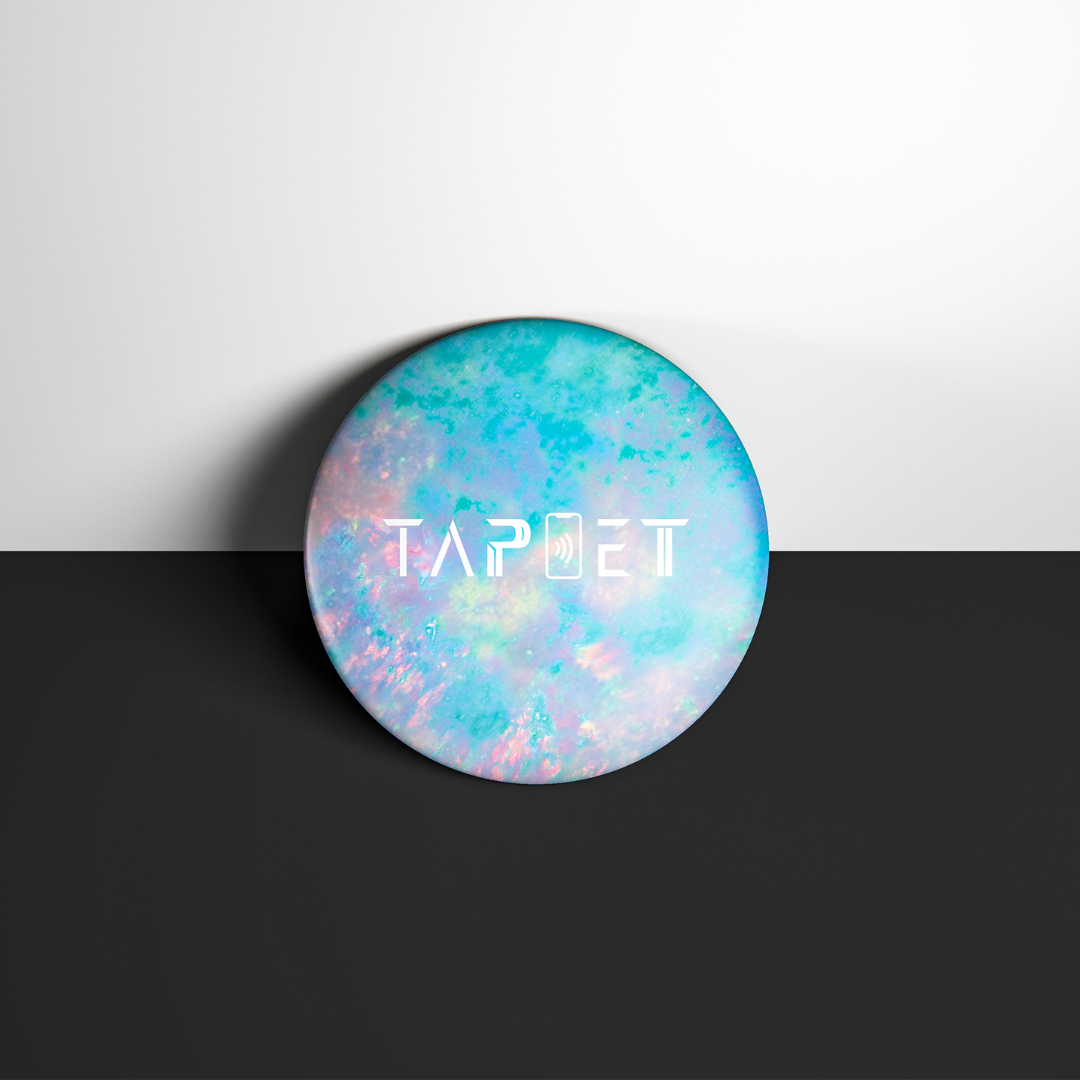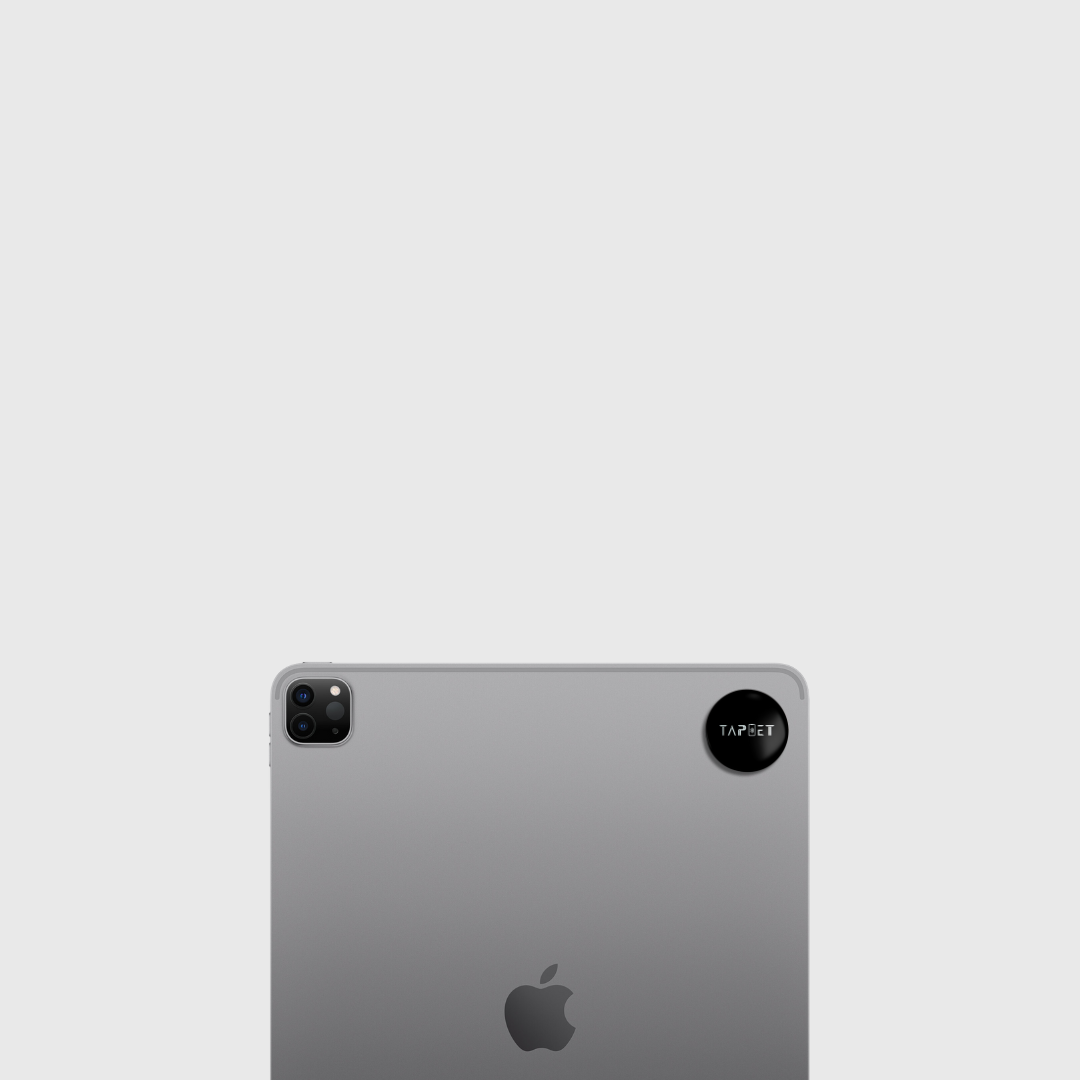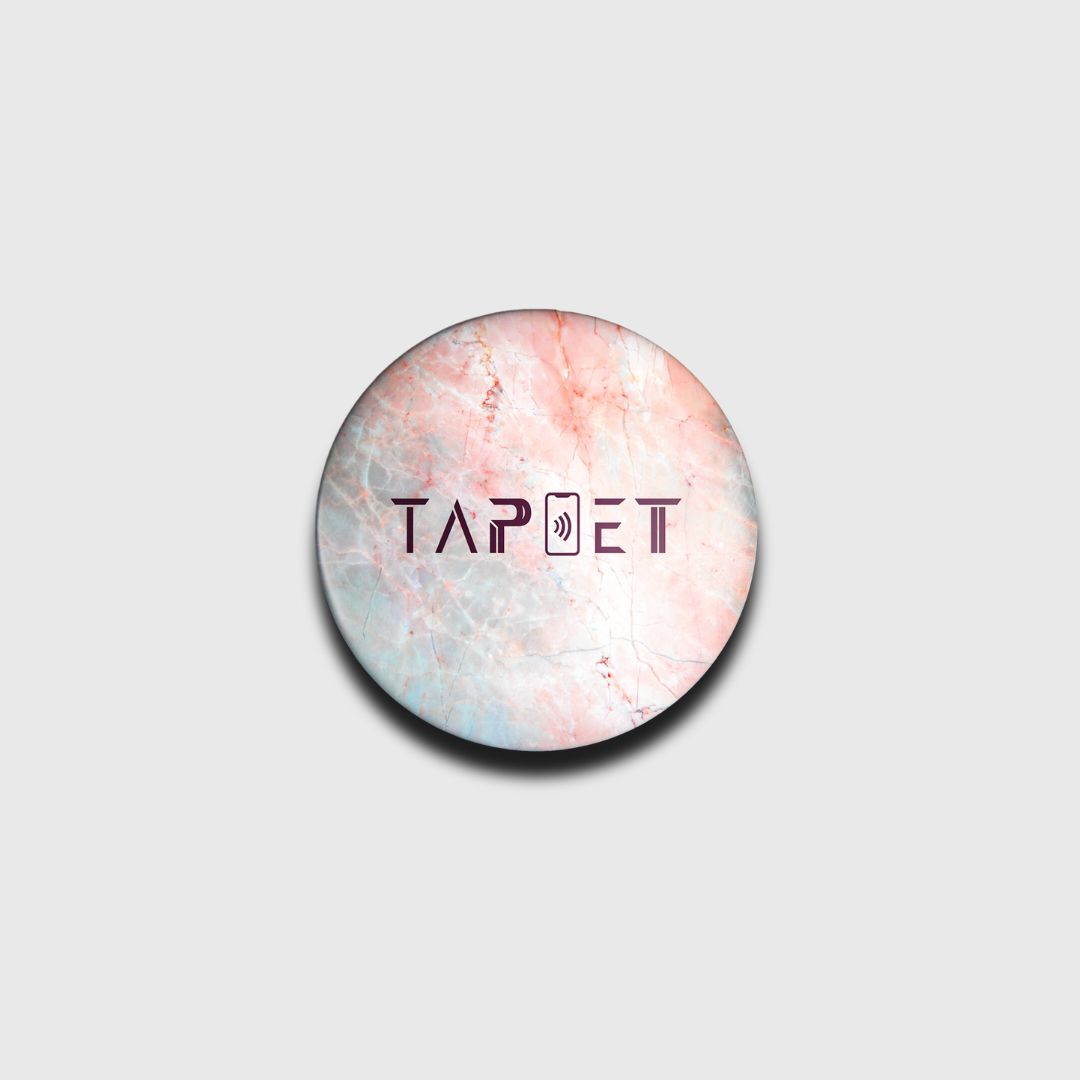 Effortless Networking
No more manual data entry or handing out cards. Simply stick the Smart Tag to any device, and by just one tap, people are directed to your custom digital profile.
Minimalist Design
Compact, circular, and sleek. The Smart Tag is designed not to overshadow but to complement. It's the technology behind it that does the magic.
The Future of Connection
It's not just a tag; it's your digital handshake. Whether you're a professional, an entrepreneur, or a tech enthusiast, ensure your networking is as advanced as you are.

Elevate Your Digital Presence
Gone are the days of manual data input and cluttered business cards. With the Smart Tag, you're not just making a connection, but a lasting impression. Simple, swift, and seamless – it's the modern way to network.

Innovation at Your Fingertips
Compact Design, Powerful Impact
While the Smart Tag's design is discreet and minimalist, its capabilities are expansive. Stick it to any device & it acts as a bridge between the physical and digital, ushering in the new age of connectivity.

Sky
Sky is perfect for nature lovers. Glamorous design to give any device that unique look.
Kiss
Kiss is for the lovers. Tap on the go, at the bar, the club, or just wanting to connect with strangers in the streets.
Holographic
Holographic is our favourite. We use it on everything. Our editors use it on the Laptops, cameras, and phone. Reception uses it at their desk for quick contact sharing with visitors.
Champagne
For the Party life. Clubbing or celebrating, you can't forget the Champagne.
Black
Professional, luxury and elegant. It's the go to for everyone. Literally!!
Baby Blue
Simple yet fun. Made to give your device that uniqueness everyone looks for.
Frequently Asked Questions
What makes the Smart Tag a must-have?

The Smart Tag seamlessly bridges the physical and digital worlds. With just a tap, anyone can access your digital profile, making it a modern and eco-friendly alternative to paper cards.
How simple is it to set up my Smart Tag?

Setting up the Smart Tag is a breeze! Within a few moments, you can have it linked to your digital profile. Our user-friendly interface ensures that even tech novices can get started without any hitches.
Can I use the Smart Tag on any device?

Absolutely! The Smart Tag is designed to be universally compatible with any device that supports NFC technology. From smartphones to tablets, from Laptops to Cameras, you can stick it on and start networking instantly.
Can the Smart Tag be used multiple times?

Definitely! The Smart Tag is designed for countless interactions. You can tap it as many times as needed, making it a valuable tool for networking and sharing your details.
Can I update the information linked to the Smart Tag after I've set it up?

Yes, you can! The beauty of the Smart Tag is its flexibility. Any changes or updates to your digital profile will automatically be accessible when someone taps the tag, ensuring you always put your best foot forward.
Is my data secure with the Smart Tag?

Absolutely! We prioritize your data's security. The Smart Tag merely acts as a bridge to your digital profile without storing personal data, ensuring maximum security and peace of mind.