Product Details & Care Instructions
Our Smart Phone Holder stands as a pinnacle of convenience and innovation, with embedded Tappett NFC technology allowing users to share their digital business card effortlessly. 
Tappett Smart Holder is a digitally enhanced professional tool specifically designed for anyone who is looking to make quick and genuine connections. 
You no longer have to carry a stack of business cards. All you need is your Smart Holder and you can instantly share all your essential information such as contact information, social media, website, photos, videos and more with your clients and customers in a hassle-free order. This way, your Digital Business Card is always at your fingertips and can be shared with a Tap. Select from our range of chic and captivating Smart Holders, each designed to uniquely represent your personality, and start making genuine connection anywhere.
Material & Design 🎨

Ultra-premium finish: Crafted from high-quality material, ensuring durability and a luxurious feel.

Elegant minimalist design: Features a sleek and modern look, making a statement in every professional encounter.
Smart NFC Integration 📲

Quick Tap Technology: Built-in NFC chip allows instant profile sharing - simply tap your Smart Phone Holder on any NFC-enabled device.

Universal compatibility: Works seamlessly with most smartphones and tablets.
Environmentally Friendly 🌏

Say no to paper: Drastically reduce your paper usage and make an environmentally conscious choice.

Built to last: Durable design ensures your Tappett stays with you for years, reducing waste.
Secure & Privacy Centric 🔒

Full control: Decide what you want to share, with whom, and when.

No unwanted data sharing: Share only the details you want, ensuring your privacy.
Ease of Use & Maintenance 🧼

Simple setup: Links to your digital profile in seconds.

Low maintenance: A quick wipe keeps it looking brand-new.
The Smart Phone Holder that defines the future of networking
Unparalleled Elegance in
Every Interaction
In the fast-paced world of business, first impressions matter more than ever. With Tappett's Smart Phone Holder, you're not just sharing contact details – you're presenting an image. An image of elegance, efficiency, and innovation. Its sleek design and cutting-edge NFC technology seamlessly merge style with functionality. As the world goes digital, shouldn't your networking tool? Elevate every introduction, every handshake, every connection – with Tappett's Smart Phone Holder. Your network deserves the best. And so do you.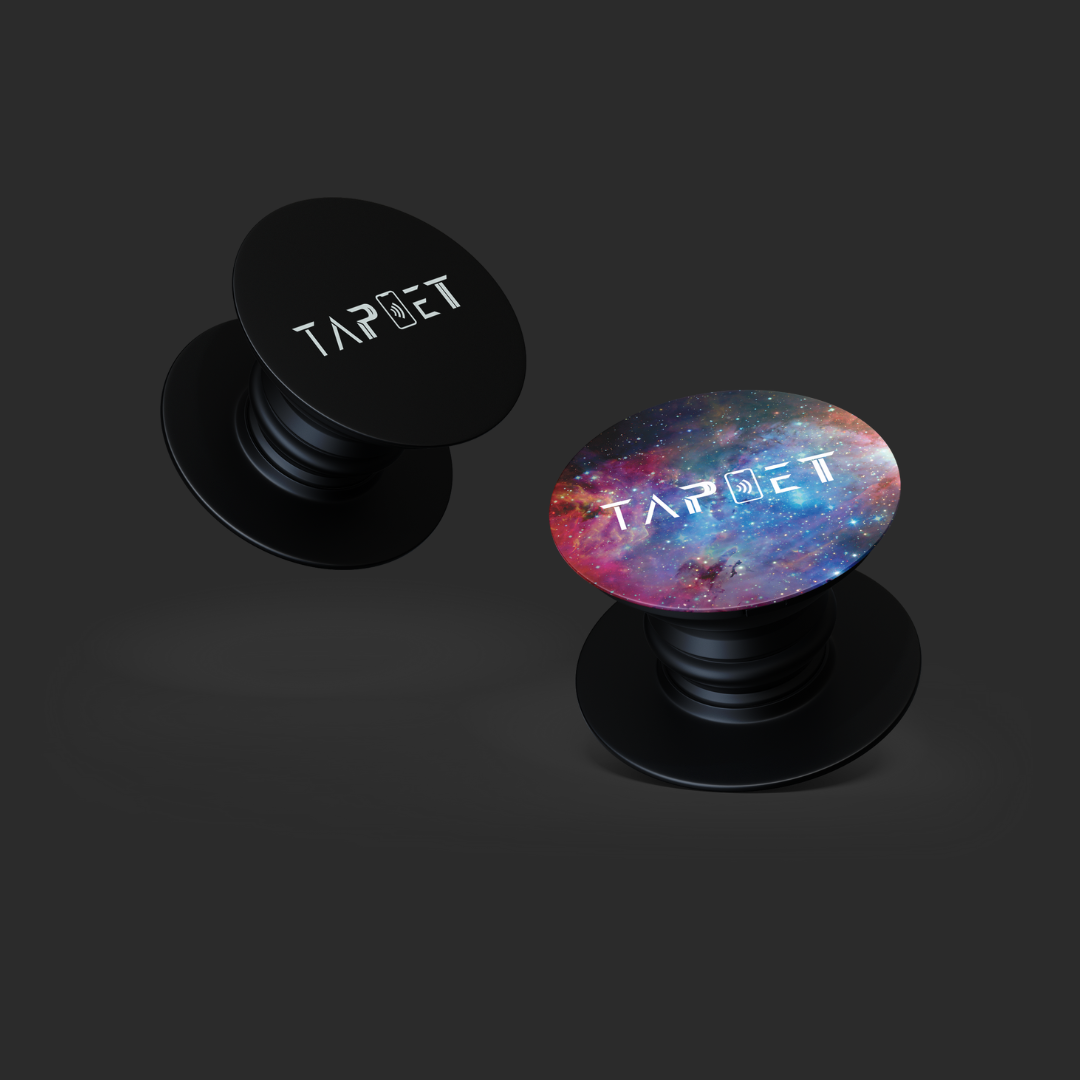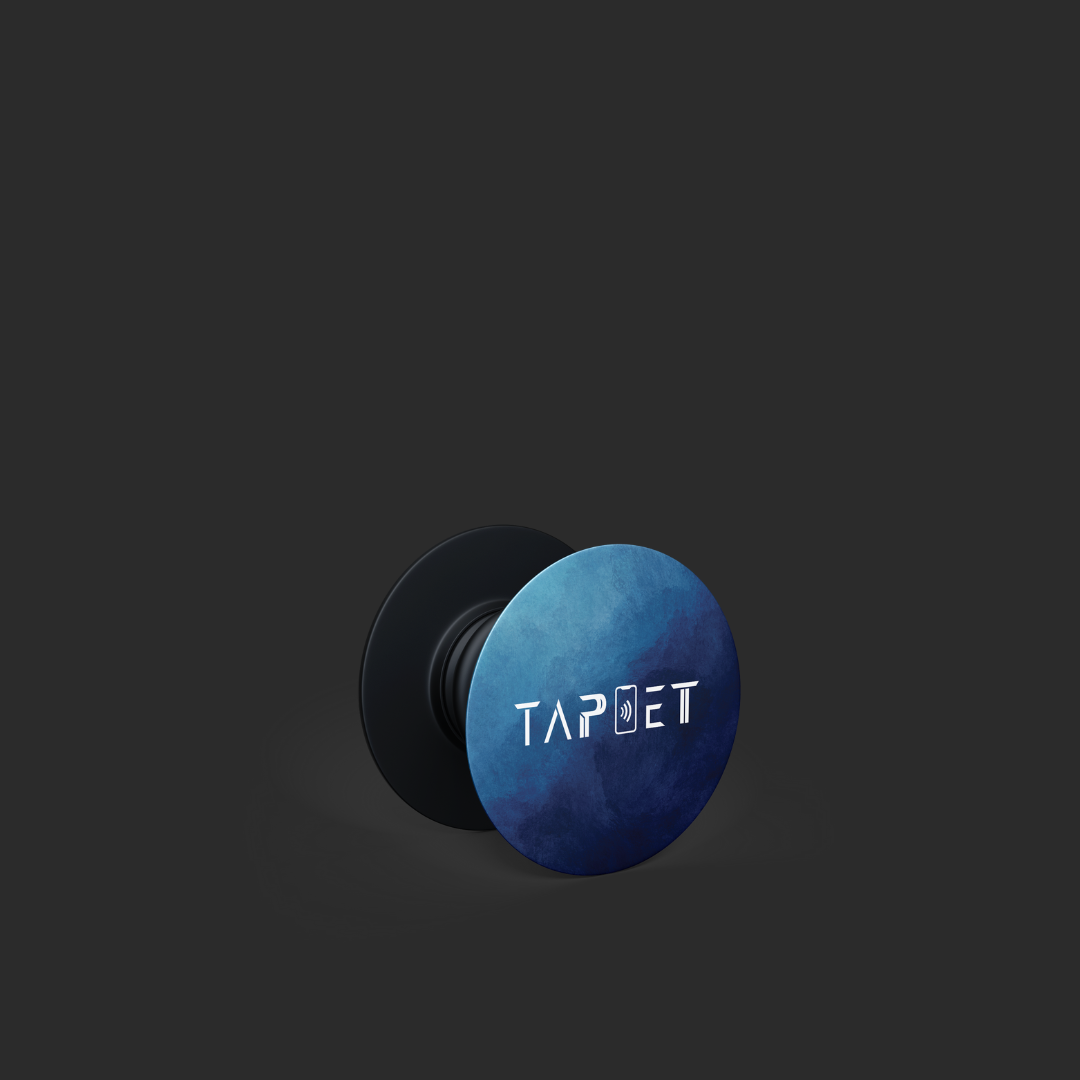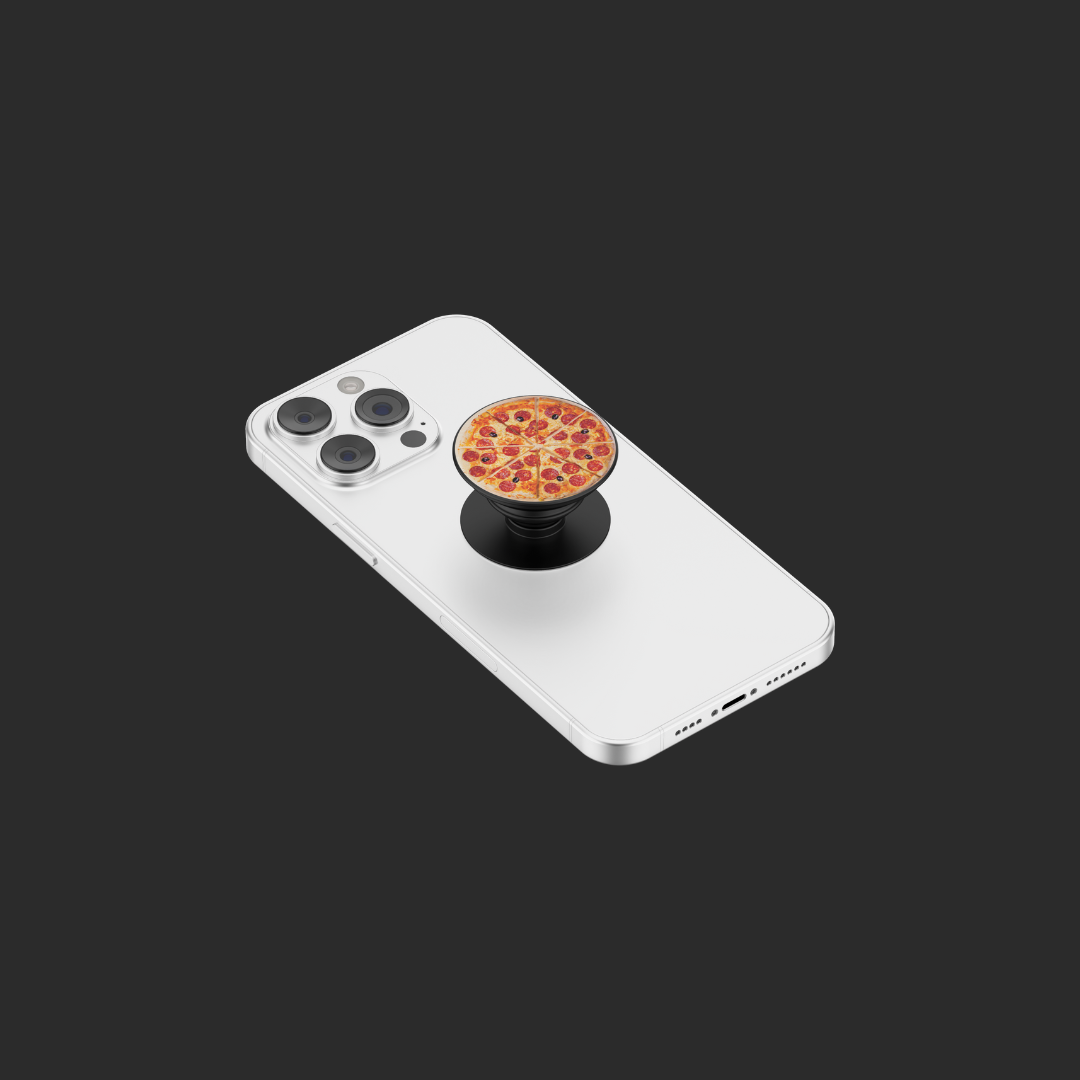 Seamless Integration
Designed with precision, our Smart Phone Holder perfectly melds with your device, ensuring it doesn't disrupt the phone's aesthetics or functionalities.
Durability Meets Design
Crafted from premium quality materials, the holder promises resilience while flaunting a sleek design, marrying function with form effortlessly.
NFC Ready
Incorporating NFC technology, the smart phone holder isn't just about grip and style, but also about smart interactions and swift exchanges.

Elevate Your Accessibility
Professionalism at Your Fingertips
The Smart Phone Holder isn't just a tool—it's a game-changer. Seamlessly blending into your day, it ensures your phone is always within reach. From spontaneous client calls to those crucial pitch-deck presentations, make sure your device is right where you need it.


Universal Appeal, Unique Impact
For Every Professional, Every Passion
We understand that every professional is unique. That's why the Smart Phone Holder is versatile by design, ready to assist in every endeavour. Whether you're sketching a masterpiece or sealing a deal, let our holder be the silent ally in your success.

Essential Business Tool
"I've found the Tappett Smart Phone Holder to be an essential business tool. It's helped me network more effectively."
Fantastic Quality & Design
"Fantastic quality and design. The Smart Phone Holder has definitely enhanced my professional image."
A Real Game Changer
"The Tappett Smart Phone Holder is a real game changer. It's incredibly useful and has made networking so much easier."
FAQs
Frequently Asked Questions
What makes the Smart Phone Holder stand out from other products?

The Smart Phone Holder is meticulously crafted, focusing on a blend of premium quality, stylish design, and unparalleled functionality. Its ergonomic design ensures comfort while providing quick and easy access to your device.
Can the Smart Phone Holder accommodate different phone sizes?

Absolutely! Our holder is designed with versatility in mind. It can easily adapt to fit a wide range of phone sizes, ensuring a snug and secure grip for every device.
How durable is the Smart Phone Holder?

Our Smart Phone Holder is constructed using premium materials, ensuring it withstands daily wear and tear. Whether you're on the move, in the office, or enjoying an outdoor adventure, trust in our holder's resilience.
Does the Smart Phone Holder offer any protective features for my phone?

Yes, it does! Besides ensuring a firm grip, the holder is designed to minimize direct impact, offering an added layer of protection against accidental drops.
Will the Smart Phone Holder complement my professional attire?

Definitely. With its sleek and elegant design, the Smart Phone Holder is more than just a functional tool—it's a fashion statement. It seamlessly integrates into any professional attire, adding a touch of modern sophistication.
Is it easy to install and remove my phone from the holder?

Yes, it is! We've ensured that the Smart Phone Holder offers a balance between a secure grip and easy accessibility. You can swiftly slide your phone in and out with minimal effort, making it perfect for those always on the go.